Welcome to the unofficial site of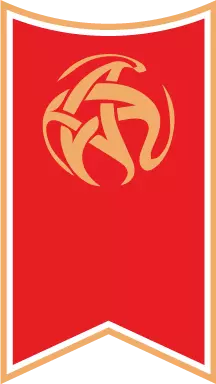 Botola Pro 1
| | | | | | | | | | | | | |
| --- | --- | --- | --- | --- | --- | --- | --- | --- | --- | --- | --- | --- |
| # | الفرقة | | | | ل | ر | ت | خ | م | ع | ف | ن |
| # | | Club | | | J | V | N | D | BP | BC | Dif | Pts |
| # | | | Team | | Pl | W | D | L | GF | GA | Dif | Pts |
| # | | | | Equipo | J | G | E | P | GF | GC | Dif | Pts |
| 1 | الجيش | AS FAR | AS FAR | AS FAR | 10 | 6 | 2 | 2 | 19 | 8 | +11 | 20 |
| 2 | بركان | Berkane | Berkane | Berkane | 10 | 5 | 5 | 0 | 14 | 4 | +10 | 20 |
| 3 | الراجا | Raja | Raja | Raja | 10 | 5 | 5 | 0 | 14 | 7 | +7 | 20 |
| 4 | تطوان | Tétouan | Tetouan | Tetuán | 10 | 4 | 4 | 2 | 13 | 7 | +6 | 16 |
| 5 | الوداد | Wydad | Wydad | Wydad | 8 | 5 | 1 | 2 | 14 | 9 | +5 | 16 |
| 6 | الفتح | FUS Rabat | FUS Rabat | FUS Rabat | 10 | 4 | 4 | 2 | 10 | 6 | +4 | 16 |
| 7 | الزمامرة | Zemamra | Zemamra | Zemamra | 10 | 4 | 3 | 3 | 14 | 14 | 0 | 15 |
| 8 | فاس | MAS Fès | MAS Fez | MAS Fez | 10 | 3 | 5 | 2 | 12 | 8 | +4 | 14 |
| 9 | التوارݣا | Touarga | Touarga | Touarga | 9 | 4 | 2 | 3 | 12 | 11 | +1 | 14 |
| 10 | آسفي | Safi | Safi | Safi | 10 | 2 | 6 | 2 | 8 | 10 | -2 | 12 |
| 11 | المحمدية | Mohammedia | Mohammedia | Mohammedía | 10 | 2 | 2 | 6 | 8 | 13 | -5 | 8 |
| 12 | طنجة | Tanger | Tangier | Tánger | 10 | 1 | 5 | 4 | 10 | 16 | -6 | 8 |
| 13 | السوالم | Soualem | Soulem | Soulem | 10 | 2 | 2 | 6 | 6 | 15 | -9 | 8 |
| 14 | برشيد | Berrechid | Berrechid | Berrechid | 9 | 2 | 1 | 6 | 7 | 15 | -8 | 7 |
| 15 | وجدة | Oujda | Oujda | Uchda | 10 | 1 | 4 | 5 | 7 | 17 | -10 | 7 |
| 16 | أݣادير | Agadir | Agadir | Agadir | 10 | 0 | 5 | 5 | 6 | 14 | -8 | 5 |
The Wydad Athletic Club, also known under the names Wydad or WAC, is one of the most emblematic clubs of Morocco. Founded in 1937 in Casablanca, the club is renowned for its passion, resilience, and achievements.
Nicknamed "Le Wydad", the club is recognized for its colors: red and white. Home matches are held at the Mohamed V Stadium, also called the Honor Stadium or Donor, a legendary arena that has witnessed many of the club's feats.
The Wydad Athletic Club was created by a group of intellectuals and young resistants during the French occupation of Morocco in 1937, notably the late Mohamed Benjelloun. It first began with a water-polo team before forming its football section in 1939, with the support of Père Jégo.